A large bedroom with a balcony equipped with a double bed, opening onto a second bedroom with two to three single beds.
They offer a warm and intimate setting for family holidays, with a privileged view of the 2 Alpes, La Muzelle and Pic de Venosc peaks. Share moments with your loved ones at the hotel restaurant Aalborg.
Possibility to add a baby bed.
1 to 5 persons / 36m² / 1,5 to 2,5miles
Luggage rack
Office
Flat screen TV
Free wifi
Telephone
Safe
2 balconies of 2.5m² each
Bathroom with bath
Hair dryer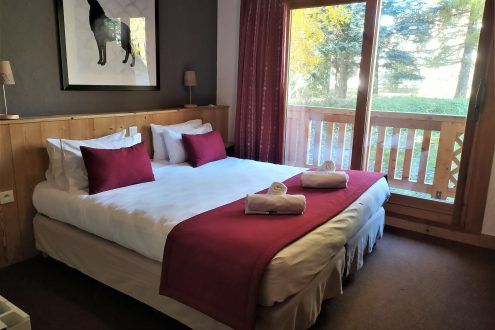 A warm and comfortable room for your holiday as a couple.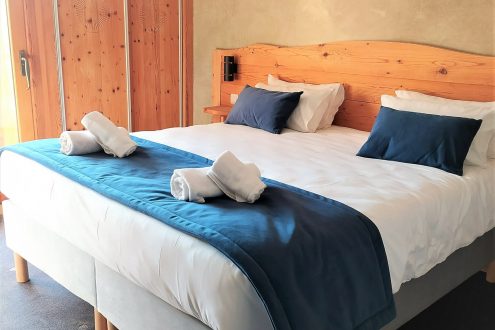 A spacious room with a south-facing balcony to add a breathtaking view to your comfort.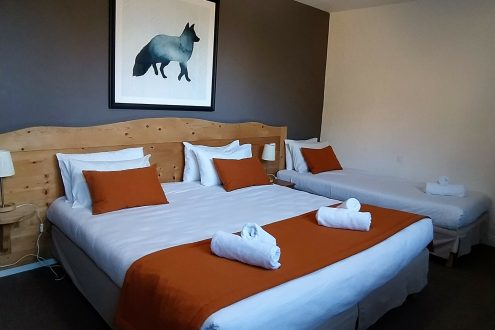 A large modular room for your stay in the mountains.
A large modular room with a view of the slopes for your stay in the mountains.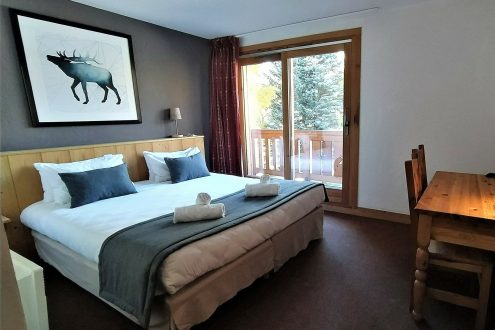 A friendly atmosphere and beautiful volumes for your
holidays with family or friends.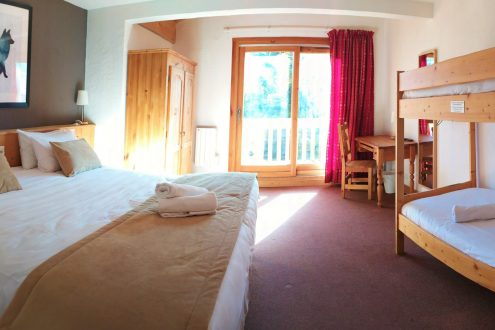 On the upper floors of the hotel, enjoy the panoramic view of the slopes and peaks with your family.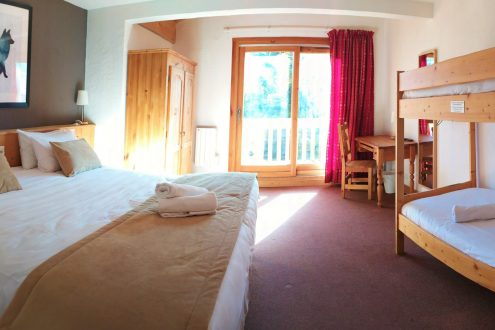 A beautiful space in the traditional mountain style for the family while preserving your privacy.